Welcome to ASIS Arable Seed Identification System
Do you have an unknown seed from an arable soil that you wish to identify?
Yes! Then this website may be able to help you.
---
Buried seeds, known as seedbanks, have a dominant role in the ecology of many types of vegetation. In arable land, seedbanks are strong indicators of plant biodiversity and of long term economic weed problems. The James Hutton Institute has a quarter of a century of experience in experimentation, measurement and modelling of weed seed dynamics, and close interactions with industry and government departments.
At the heart of this work is the skill to identify the diverse range of seeds present in the soil of arable and neighbouring land throughout the UK. ASIS was created to aid researchers in identifying these seeds, to act as a training tool and to provide an individual records facility for staff at the Institute.
The website will be updated as information on further species becomes available. Should you wish to contribute to this information or have ideas on how this site can be developed, please email us.
ASIS was developed as a joint project between The James Hutton Institute and students from the University of Abertay Dundee.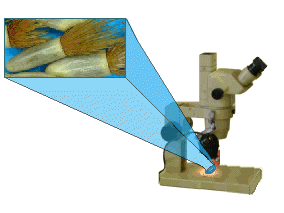 ---
disclaimer